Googol Technology Collaborates with Schneider Electric to Build an Innovative Ecosystem in China
Googol Technology Co., Ltd. (referred to as "Googol Technology", stock code: 301510) has recently signed a strategic cooperation agreement with Schneider Electric. The two companies will embark on a deep collaboration in the field of motion control, integrate their respective resources and strengths to jointly develop and iterate innovative products, optimize overall solutions based on localized needs, and empower the innovative development of industrial automation.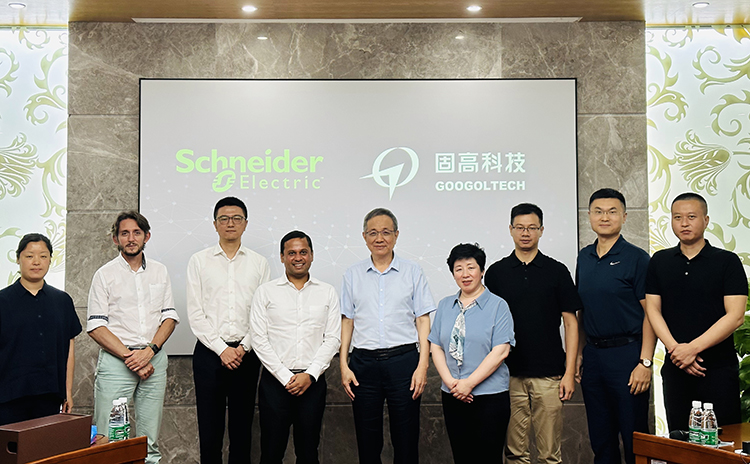 Motion control is a core component of industrial automation equipment, it is widely used in high-end industrial equipment for precise positioning and efficient operation. Its Technology level determines the level and efficiency of industrial automation. As the demand for production line automation in industrial manufacturing systems continues to rise, the number of axes in various equipment increase and Interoperability with other types of device systems has also become more profound. This calls for accelerated innovation and iteration in multiple dimensions of motion control.
The strategic partnership between Googol Technology and Schneider Electric will leverage their synergies to enable each other and support Schneider Electric in deepening localized innovation in China. Together, they will promote the application and implementation of innovative products in the field of motion control, accelerate the development and iteration of motion control-related products, and expedite the scaling of more innovative achievements. The collaboration will also help to increase Googol Technology's software capabilities in the international arena, driving the company to align with international standards in industrial control, fieldbus, network security, research and development, production, etc.
In the future, Googol Technology will continue to adopt an open attitude, collaborating with more partners, to promote the R&D and innovation of technologies, products and solutions and to contribute more to China's industrial intelligence and digital upgrading
About Schneider Electric:
As a digital transformation expert in global energy management and automation field, Schneider Electric has rich practical experience, technical reserves, extensive industrial market coverage, and industry insights in the automation domain. With accumulated expertise in manufacturing, energy, construction, transportation, and other sectors, Schneider Electric provides customized digital solutions tailored to the needs of different industries. Schneider Electric also possesses significant research and development experience and application practices in motion control, and improve product flexibility and precision through innovation continuously.
Rooted in China for 36 years, Schneider Electric has been committed to customer-oriented continuous innovation and has strengthened the establishment of the "China Center." Adhering to the principles of "local demand, local innovation, local research and development, and global empowerment," Schneider Electric's China Automation R&D Center continuously builds an integrated industrial ecosystem encompassing research, production, supply, sales, and services. With more agile innovation organization and stronger local collaborative innovation capabilities, Schneider Electric consistently meets the needs of local users.